commemoration
the bombing of the Mariupol Theater
COMMEMORATION: MARCH 16, 2023
Agora Mariupol called on everyone to participate in the commemoration of the March 16 bombing and to lay a flower at the City Theater (Internationaal Theater Amsterdam) on Leidseplein, Amsterdam.
---
MARCH 16, 2022: PUTIN BOMBED THE THEATER IN MARIUPOL
It is estimated that 600 adults and children were killed.
The AgoraMariupol.org project aims to rebuild the Theater surrounded by a Museum that will permanently display the memories of this crime.
Because the Putin clan is now trying to destroy Ukrainian culture through the Russification of education and culture, we are building an eternal virtual museum around the Agora, the theater where streaming performances by Ukrainian artists will be shown.
In the virtual museum, temporary exhibitions will be set up with works of art by individual artists and historical exhibitions of Ukrainian cultural heritage. 
---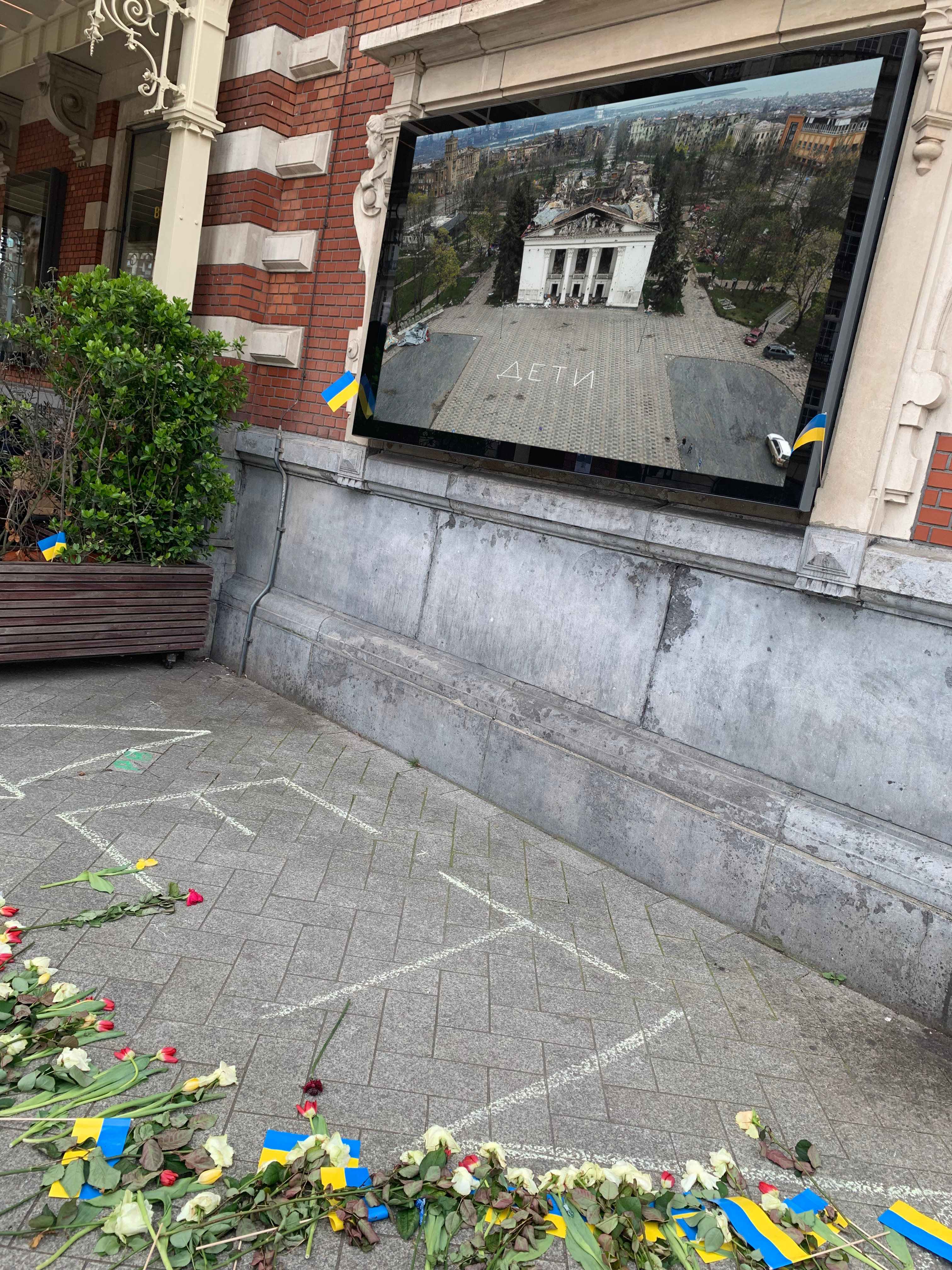 Flowers in front of the International Theater Amsterdam (ITA)
---